Cancer Care Blog: Health Benefits of Aromatherapy and Its Application in Cancer Care
Posted by SYLVIA NG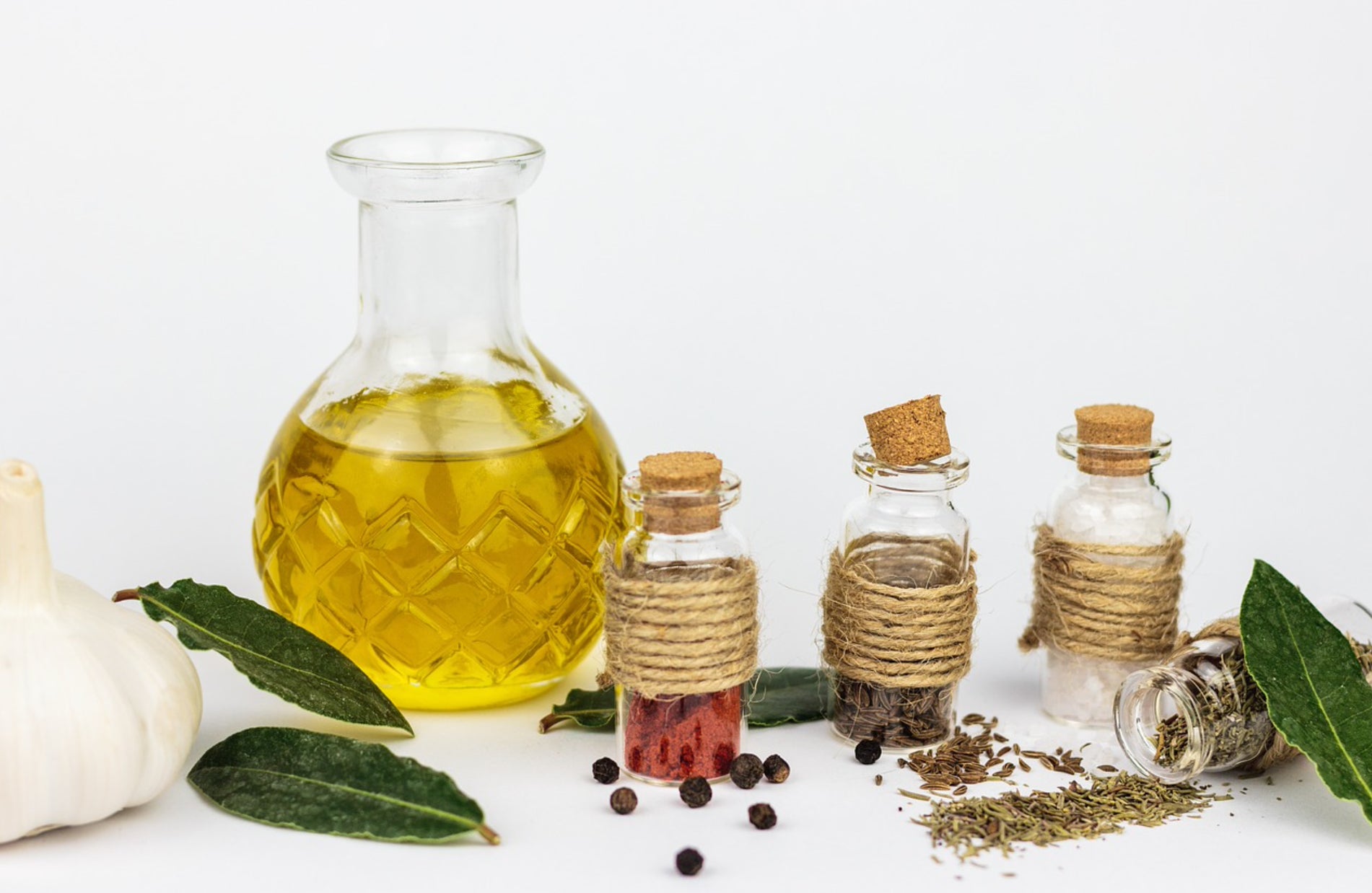 Over the last decade or so aromatherapy has become trendy in many online wellness communities. And although it's often thought of as woo-woo pseudoscience there is a growing amount of research and literature that now confirms the health benefits of the aromatherapeutic properties of essential oils. 
The word aromatherapy is derived from two words, "aroma" meaning smell or fragrance, and "therapy" which is indicative of treatment. The name was coined back in the late 1940s when a prominent French chemist Rene-Maurice Gattefosse accidentally burnt his hand and found that lavender essential oil helped with the healing process. This later inspired him to further investigate and ultimately publish a book called Aromathérapie: Les Huiles Essentielles, Hormones Végétales which highlights the many benefits of these oils. 
There is evidence to suggest that aromatherapy and the use of essential oils date back as far as the Neolithic Period, which ended some 4,000 years ago. Yet it is the Egyptians who are often credited with developing the first distillation machine to extract the essential oils from certain plants and plant matter. In fact, there's a papyrus from 1555 BC that contains a variety of herbal remedies for all types of illnesses. 
There's also evidence that shows that essential oils and aromatherapy were used in ancient Greece by the commonly known "father of modern medicine"  himself - Hippocrates. Moreover, a Greek physician, Pedacus Dioscorides wrote a book named Materia Media which included a large number of herbal remedies, many of which are still applied today by people who practice aromatherapy. 
In this article, we're going to take a look at some of the most prominent health benefits of aromatherapy.
Top Health Benefits Of Aromatherapy
The use of essential oils in aromatherapy is endowed with many physiological and pharmacological properties. Although the perception of, and reaction to, aromatherapy seems to alter slightly between individuals, most people will benefit from aromatherapy in some way or another. 
This article could quite easily turn into a book seeing as the evidence and research documenting the healing properties of aromatherapy is growing, and at a rapid rate. So, in order to keep this brief and not bore you with lengthy content, we'll be focusing solely on the most studied health benefits of aromatherapy.
1. It can boost your mental health
 Applying and inhaling essential oils has been shown to relieve stress, insomnia, and depression. In one study, researchers gave women going through labour rose oil and a warm foot bath, and those who got the treatment reported significantly less anxiety than those who didn't get it. In another study, lavender essential oil was found to reduce anxiety in patients with coronary heart disease. There are also other studies showing that combining aromatherapy with mind-body practices like meditation can help clear negative emotions, boost energy, and help reduce symptoms of mental disorders.
2. It can regulate your hormones
Many gynaecology professionals recognize the advantages of aromatherapy for women, especially when applied to childbirth as we were just talking about. In one study, 50% of mothers rated aromatherapy as helpful during childbirth. Other studies have shown that inhaling or diffusing peppermint essential oil can help manage hot flashes and symptoms of menopause, and that oils can help relieve nausea and discomfort that can come with a woman's period.
3. It can help with neurological disorders such as Alzheimer's and dementia
 In a literature review, researchers summarized that essential oils possess neuroprotective anti-aging potentials and are effective in helping combat the effects of dementia, epilepsy, anxiety and other neurological disorders. Other studies have further found that aromatherapy with lemon balm oil is an effective treatment for clinically significant agitation in people with severe dementia, and that using thyme and bergamot essential oils can alleviate cognitive impairments.
4. It can help manage pain
A 2016 Meta-Analysis found a significant positive effect of aromatherapy in reducing and managing pain. The results indicated that aromatherapy should be considered a safe addition to current pain management techniques. The researchers even noted that aromatherapy is just cheaper than standard pain management, making it way more accessible.
What's cool is that the positive pain management results have been shown in various essential oil uses from cosmetics to massages and inhalation. There's even growing evidence that aromatherapy with cur-cumin, frankincense, and ginger can help with the management of chronic pain conditions like osteoarthritis and rheumatoid arthritis. 
So now, knowing that, you can get a sense of how aromatherapy can possibly apply to cancer care. It's not that essential oils can cure cancer, but there is research that suggests aromatherapy can help improve quality of life, and help alleviate symptoms like pain. Specific to that, here are some studies that I've found, and as usual, all links to the research will be in the video description.
1. There are studies that show essential oils helping with anxiety and depression in cancer patients
In a clinical trial, 103 cancer patients were given routine massages with some participants getting aromatherapy massages with chamomile oil. This study concluded that the group with the oil noted decreased anxiety and improved symptoms, whereas the group without the oil didn't receive the same benefits. 
In another study, cancer patients completed six aromatherapy sessions and showed an improvement in mood, anxiety, and depression. There's even a study that shows aromatherapy can help with anxiety during breast biopsies, a procedure that I personally just hate. In the study, women getting breast biopsies were randomly assigned essential oil drops placed on a tab on their hospital gown. The women who got the aromatherapy tabs had less treatment-related anxiety when compared to those who received the scentless tab. I really should be using this on myself next time instead of asking my doctor for ativan. 
2. There's a study showing essential oils can help with sleep in cancer patients
In the study, newly diagnosed cancer patients who had been admitted for chemotherapy inhaled an essential oil through a diffuser at night for three weeks. The results showed more peaceful sleep, better appetite, reduced anxiety, less drowsiness, and improved well-being. And like I said, I have a friend who found this super helpful during her treatment.
3. There's a study showing essential oils can help with nausea during chemo
In this study, women receiving chemotherapy treatment for breast cancer inhaled ginger essential oil and noticed a decrease in nausea. 
So now you know the benefits of aromatherapy! BUT, a word of caution. If you go to the National Cancer Institute's website, they say that studies of aromatherapy have shown mixed results. Some studies, like the ones I just quoted here, improved improvements to mood, anxiety, sleep, nausea, and pain. Other studies though, showed no change in symptoms. So as usual, I recommend you look at the data yourself, and also try aromatherapy yourself to see what works for you. 
Conclusion
My love for aromatherapy got me reading and watching and in fact even writing about its benefits.If you are someone who loves aromatherapy or someone who is interested in trying it out for the first time, we got you! Seeing the benefits that aromatherapy has on cancer, we decided to include a coconut soy wax candle, in collaboration with Rekindle Kandles. The candles include Eucalyptus and Pine to help  immune function and mental clarity. All of our boxes include this candle so you could choose the box that best suits your needs! 
Well now that we've discussed what aromatherapy can do for you, what are you waiting for? I know that I am going to go get myself a new aromatherapy candle for my sleep and work space!
BLOG AND YOUTUBE REFERENCES
Introduction to Aromatherapy

Top health benefits of aromatherapy
Aromatherapy for mental health 
Aromatherapy for boosting immunity
Aromatherapy for hormone modulating
Aromatherapy in neuroprotective and anti-aging 
Aromatherapy for pain management
Aromatherapy in cancer care
Studies on anxiety and depression

 Study on sleep
Nausea and treatment related anxiety