Cancer Care Blog: The Best Essentials Oils for Cancer Related Stress and Anxiety
Posted by SYLVIA NG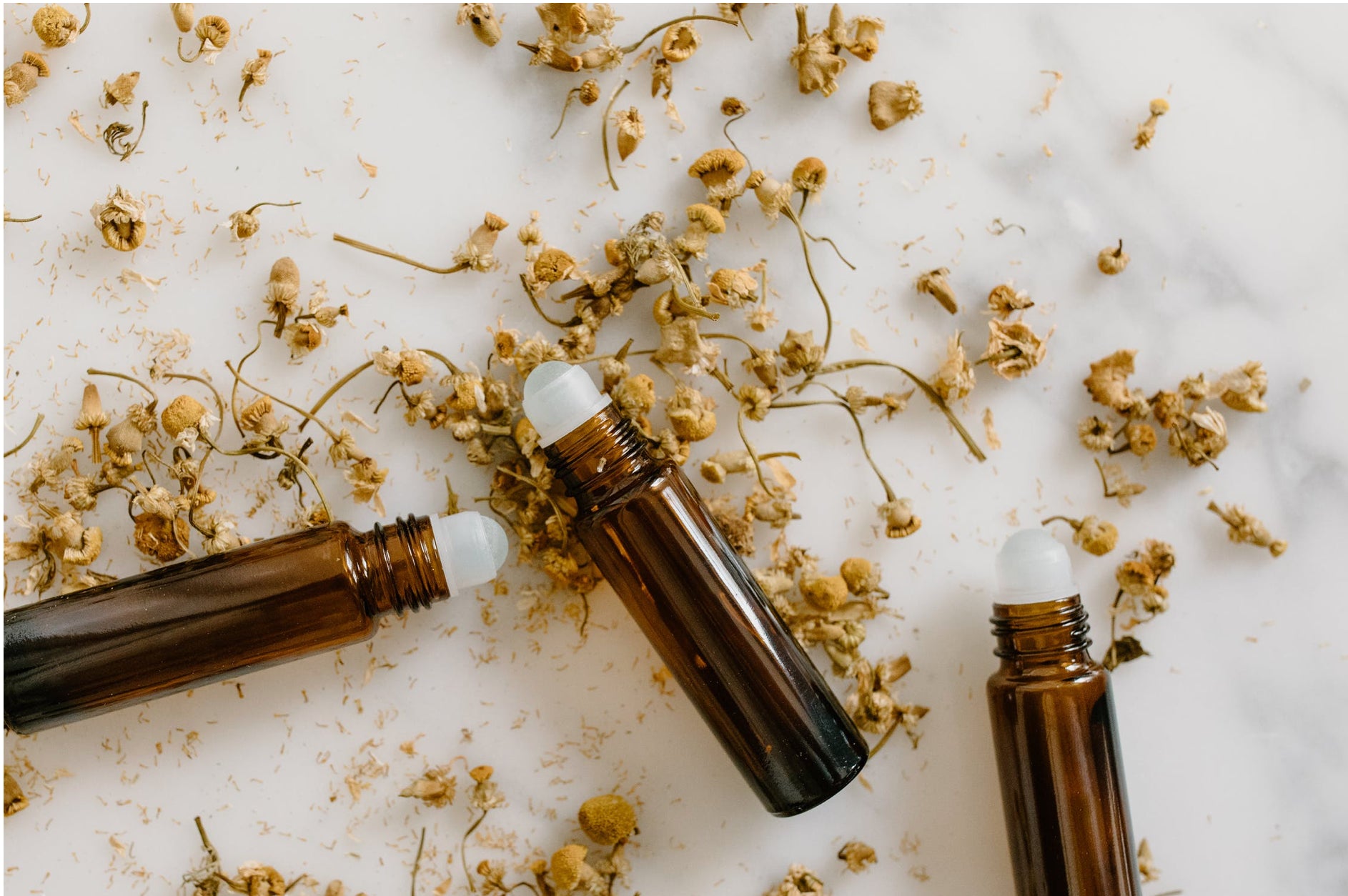 Stress and anxiety have fast become widespread issues in our fast-paced lives. This has led to a surge in stress-related disorders, negatively affecting both our physical and mental health. Anxiety and stress can be associated with sleep deficiency, growing responsibilities at home, and work burden. 
After weeks of social distancing turned into several months, many people are experiencing a more heightened feeling of isolation. They're additionally dealing with the unknown dates of when and how the pandemic will come to an end, the financial stress that has resulted in the unemployment of millions of Americans, and the messaging about the virus from authority bodies every now and then.
Even under ordinary everyday circumstances, extended loneliness can result in depression, anxiety, and health difficulties. A 2016 study found that being lonely is linked with a higher risk of stroke and coronary heart illnesses. For people who are maintaining social distancing successfully, there's a chance that they'll end up feeling more anxious and depressed, which can have long-term consequences.
While some people are discovering methods to be innovative amid the pandemic, thousands and thousands of Americans persist in a state of utmost uncertainty, undecided about when, if ever, they can resume their ordinary lives. That alone can take a massive psychological toll on an individual's mental health.
Aromatherapy has been used since ancient times to experience emotions of tranquillity and relaxation. Inhaling and topically applying essential oils can assist in relieving stress, sleeplessness, or depression. This natural extract works via stimulating areas of the brain that are accountable for our emotions. When coupled with mindfulness, essential oils can dramatically help change negative emotions, calm the mind, and decrease stress.
Most recommended Essential Oils for Anxiety and Depression
Anxiety is a difficult war to face daily, which makes having a herbal solution, such as an essential oil blend, significant.
Let's talk a little bit in extra element about a few of those benefits:
Bergamot Essential Oil
Bergamot essential oil is an outstanding antidepressant, and it can create an experience of happiness and power by improving blood circulation. It's additionally confirmed to have the potential to serve as a natural treatment for anxiety. (1)
One research confirmed that using a blended essential oil that included bergamot helped participants deal with depression. The blend of essential oils mixed bergamot with lavender oils, and participants have been examined primarily based on their blood pressure, respiratory, and temperature. Also, they had to price their emotional status in phrases of relaxation, energy, calmness, attentiveness, and temperament to evaluate behavioral modifications.
The study confirms the relaxing effect of bergamot organic oil, and it gives records for its use in medication for managing depression or anxiety in humans. (2)
You can use bergamot oil via rubbing two to three drops into your hands and cupping them on your mouth and nose. Inhale the oil deliberately. Another way is the oil can be applied with the aid of massaging a diluted mixture on your feet and abdomen.
Lavender Essential Oil
Lavender essential oil is a must-have if you frequently experience stress and anxiety. It's been proven to restore the nervous system by lowering blood pressure and heartbeats. It can help to soothe nerves, relieve restlessness, and promote sleep quality.
Lavender oil benefits temper and has primarily been employed to help combat depression. A study mentioned that 80-milligram pills of lavender essential oil ought to alleviate anxiousness and depression. Furthermore, it was stated that there were no unwanted side effects of the use of lavender oil to heal stress and depression. This is a piece of excellent news due to the fact we understand that synthetic, medicinal drugs and psychotropic prescriptions have several undesirable adverse effects. (3)
Additionally, another study revealed that lavender aromatherapy accelerated mood in men and women with post-traumatic stress disorder (PTSD), which, if left untreated, can result in depression. Lavender oil had outstanding results, displaying signs and symptoms of mature feelings. The results demonstrated that the lavender oil, when utilized daily, helped limit depression by 32.7% and efficiently reduced sleep problems, and moodiness. (4)
To minimize stress and enhance sleep, put a diffuser by your bedside and diffuse oils while you relax in bed at night or in the lounge while you're studying or switching off the evening. Additionally, it can be applied topically with a rollerball bottle to your temples and wrists, and make sure to mix with a carrier oil for a calming effect.
Ylang Ylang Essential Oil
Ylang Ylang's essential oil can treat depression and anxiety due to its calming and uplifting characteristics. Ylang ylang helps with optimism, courage, confidence, and alleviates fearfulness. It might also soothe anxiety related to heart, frightened palpitations, and is a rather powerful sedative, which can help with restlessness.
A study led with the aid of Korean College, which applied ylang ylang oil, once a day for a month, lowered psychological stress responses, cortisol levels, and blood pressure in patients with hypertension. (5)
Make sure to avoid the use of ylang-ylang in conditions of low blood pressure.
Chamomile Essential Oil
Chamomile is one of the leading therapeutic oils for combating stress and encouraging relaxation. That is why you see chamomile as a frequent ingredient in candles and other aromatherapy goods, whether in tincture, tea, or essential oil composition.
A peaceful, calming aroma, chamomile helps with inner stability and reduces irritability, overthinking concern, and distress. A study examination on the antidepressant action of chamomile essential oil discovered that it provides a clinically significant antidepressant impact that happens in extension to its beforehand referred to as anxiolytic activity. (6)
In every other report written by the Center for Complementary and Integrative Health observed that chamomile pills had been demonstrated to ease nervousness. (7)
Other oils that can be used for mental health
Frankincense Essential Oil
Frankincense oil is incredible for treating depression and anxiety because it offers calming and peaceful energy as nicely as non-secular grounding. In aromatherapy, it assists in deepening meditation and quieting the mind.
A study performed by the University of Korea, necessary frankincense oil was once observed to have a high-quality effect on pain and depression in palliative hospice patients with terminal cancer. (8)
 Vetiver Essential Oil
Vetiver essential oil has a calming, grounding, and reassuring energy, frequently applied in healing trauma with self-awareness, staying endurance, and balancing. A nervous system healer, as it reduces jitteriness and hypersensitivity and is also useful in panic attacks and shock.
A recent study inspecting anxiety-like behavior concluded that vetiver essential oil could be beneficial in reducing anxiety, even though a more significant investigation is needed to authenticate this finding.  (9)
Geranium Rose Essential Oil
One of the leading health advantages of geranium rose essential oil is it's very pacifying to the emotional heart and perhaps the most reliable after Lavender for relieving nervousness and depression, panic attacks, grief, and shock.
In one study, one team of ladies received a 10-minute inhalation and footbath with geranium rose oil, and some other groups underwent a 10-minute warm-water footbath. The conclusions confirmed aromatherapy with geranium rose reduces nervousness in pregnant women. (10)
There are many different techniques to use essential oils for stress, anxiousness, and depression, and whether it's used as an ointment or as an air diffuser, make sure to usually pick USDA Organic oils to avoid the artificial fertilizers and; pesticides sprayed on all non-organic crops; otherwise, you're defeating their great advantages.
Below are a few recipes we think that you might aspire to try for yourself. They ought to be very convenient when you require them.
DIY Recipes with Essential Oils for Mental Health
There are various approaches you can observe essential oils for mental health disorders.
To relieve stress while encouraging sleep, place a nebulizing diffuser through your bedside and diffuse oils earlier and while you sleep at night. You can also apply oils topically, but make sure you've diluted them with a carrier oil of your preference first. Some areas for application are: in the back of your ears, behind the neck, your abdomen, and bottoms of the feet.
The right oils can make brilliant rubdown oil, whether you have a full body massage or simply practice self-massage methods. Below is a suitable recipe that you can try!
Lavender and Chamomile Massage Blend for Depression
INGREDIENTS:
- 20–30 drops of pure lavender essential oil
- 20–30 drops of pure chamomile essential oil
- 2 oz of grape-seed oil or any other carrier oil of personal preference
DIRECTIONS:
- Combine all the elements into a jar. Make sure they are correctly diluted
- Massage onto your whole body, or take it to your rubdown therapist to use it, 2–3 times per month
- You can additionally give yourself a self-massage in areas like the hand and neck or even rubdown into the bottoms of your feet in the evening before going to bed
Meditation Blends for anxiety
While the use of only single Essential Oil is the traditional, general manner of using them, their positive effects are regarded to be intensified when they are used in succession with one or more other Essential Oils, which can help to be advantageous on health – personal experience is always encouraged!
The ultimate aggregate will radiate a specific aroma than the oils on their very own would; however, the effects will be improved.
The blends listed below include oils that are clarifying, uplifting, empowering, and balancing to tackle a couple of signs of being overwhelmed, each physically and mentally:
- Clarity Blend: Made up of Basil, Bergamot, Grapefruit, and Lemon oils
- Tranquillity Blend: Made up of Frankincense, Geranium, Lavender, and Ylang Ylang oils
- Relax Blend: Made up of Sweet Orange, Bergamot, Grapefruit, Patchouli, and Ylang Ylang oils
Several, if not all, of the oils in this article are known to enhance the mood, uplift the soul, clear the mind, improve rest and carefree breathing, as well as ease aches, inflammation, and stress. They can be diffused together to make a natural room freshener spray, included into a candle recipe, or be utilized as a personal roll-on fragrance or body spray.
The outbreak of coronavirus has resulted in a nation-wide lockdown. Staying at home all day can be frustrating, tiresome, and stressful. The lockdown has, in particular, come to be a root of stress and nervousness for those whose companies are shut down and are facing frightening losses. In such times, doing some meditation and stress-busting workouts can be helpful. Meditation is a commonly-used approach to relax and feel less stressed. It's a practice that is regarded to be chosen for boosting mental health.
Going through cancer I did a lot of my own research so as usual, today's materials are backed by sources that you can find links to in references below. So as usual, I recommend you look at the data yourself, and also try essential oils yourself to see what works for you. 
REFERENCES
https://www.ncbi.nlm.nih.gov/pubmed/21105176
https://www.ncbi.nlm.nih.gov/pubmed/21922934
https://www.ncbi.nlm.nih.gov/pubmed/23808618
https://www.unboundmedicine.com/medline/citat
https://www.ncbi.nlm.nih.gov/pubmed/16807875
https://www.ncbi.nlm.nih.gov/pubmed/22894890
https://nccih.nih.gov/research/results/spotlight/04
https://www.ncbi.nlm.nih.gov/pubmed/18753801
https://www.ncbi.nlm.nih.gov/pubmed/25553641
https://www.ncbi.nlm.nih.gov/pmc/articles/PMC