Cancer Care Blog: How to Support a Friend with Cancer
Posted by SYLVIA NG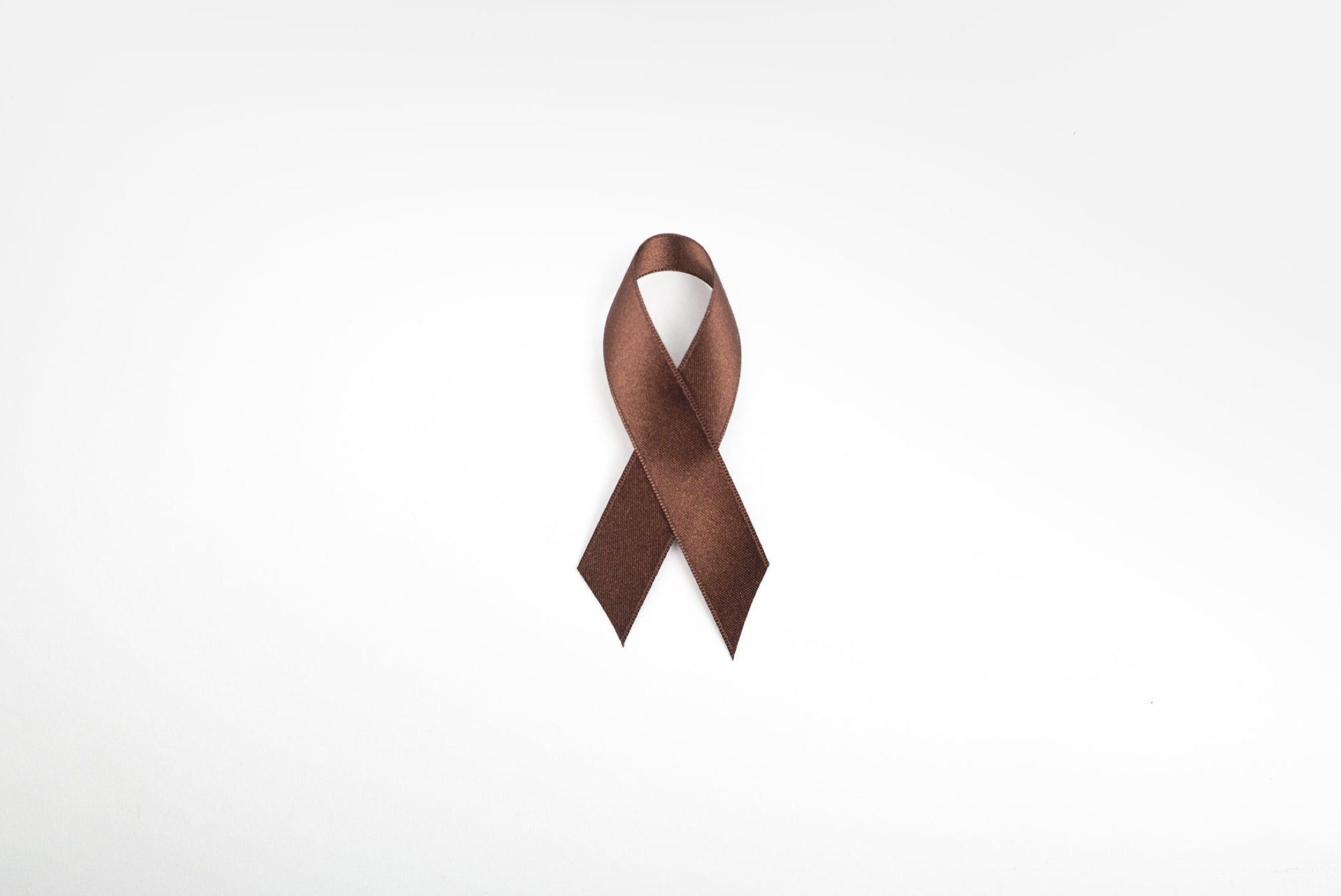 Are you unsure of how to support your friend or family member with cancer? If so, you're not alone! In fact, as a cancer survivor, I get asked all the time for tips, because when cancer hits, it's often new, and it's so hard to know what to do!
So I'd  like to share with you 15 things that you can do to help your loved one through a cancer diagnosis. These are either things that I've found helpful myself, as a mom going through treatment, or things that I've seen recommended by other cancer patients and cancer organizations. I got breast cancer when I was 35, and when I was diagnosed, people said things and did things that made me cry, even though they were well intentioned. That's why I want to help you to really help a friend with cancer, and avoid situations where you make them feel worse.
And also, don't underestimate what your support means to a friend with cancer. The small things, especially emotional support, really count. So thank you for taking the time out to learn about what support means.
Firstly, if you've read any of my previous cancer care guides, you'll know that I'm all about the research and data. So I can't just jump into a list of 15 tips without first mentioning why this list is important in the first place. Like I just said, social support is super beneficial to cancer patients. Here's a quick mention of research to back it up.
In a large Kaiser Permanente study of women with invasive breast cancer, socially integrated women -- those with the most social ties, such as spouses and friendships -- were shown to have significantly lower breast cancer death rates and disease recurrence than socially isolated women. Another study found that men with few social connections showed significantly poorer cancer survival rates in general. And in yet another literature review, researchers concluded that there's a positive relationship between emotional support from family members and the level of physical and psychological adjustment to cancer.
As oncology social worker AJ Cincotta Eichenfield writes, the stigma of cancer and fear of bad outcomes can make cancer patients feel alone. Relationships get restructured when cancer hits, and how that restructuring happens can change how patients react to the cancer - from how they participate in health promoting activities to how they identify with cancer in their lives. So, you as the friend, can have a definite impact on health outcomes.
And before you think that social support means something that's hard to achieve, like finding new clinical treatments or fundraising millions of dollars, know that in one of the literature reviews that I just cited, cancer patients believed that the emotional support alone is super significant. 
So knowing that, let's dive into my list of 15 recommendations of how to support a friend with cancer. Just know that everybody's different and that the items on the list won't apply to everyone, so please use your best judgement when picking things out!
So here are my 15 tips on how you can help a loved one going through cancer:
1) Silence. I love recommending this one because it's so counterintuitive. But sometimes, when you don't know what to do or say, saying nothing is not only ok, it's great! Just sharing a moment together in silence can be super meaningful, especially if your friend is tired. As an introvert myself, I especially found it nice to just sit in peace with people without always feeling like I had to make conversation or comment on whatever was going on.  
2) Hugs, smiles, other body language. When I think back to my own cancer experience one of the things that I remember most is this one nurse who held my hand before my mastectomy. I was cold and scared; the waiting for the surgery was long, and my husband was held back waiting in another area. The nurse was probably busy and had other things to do but that one gesture meant so much. So if you're at a loss for words, try a smile or a hug!
3) Send content. If cracking jokes or cheering people up isn't your thing, try borrowing somebody's else's words. One of the best gifts I got while going through treatment was a friend's list of her favorite comedians to watch. It brought me some much needed laughter. Books, meditation content, or music are all great things to consider sending, and the best thing about this is, it automatically gives you something to talk about with your friend.
4) Help out around the house. Most cancer treatments leave patients fatigued at one point or another and even simple tasks can be exhausting when you're not feeling well. When I was recovering from my mastectomy my mom's visits to help cook literally saved me. Any small thing you do is helpful; it can be sending food, cooking yourself, doing dishes, sweeping the floor, taking in the mail, or watering the plants. Just be sure to offer specific services, since many cancer patients are too embarrassed to ask someone to do their housework or run their errands. Tell your friend that you're specifically coming over to do laundry or go grocery shopping, so he or she doesn't have to be the one to make the suggestion.
5) Help out with dependents. I was diagnosed with breast cancer when my kids were 2 and 4. Nowadays, more and more people are getting cancer at young ages, and going through cancer yourself is one thing, but going through cancer when you have people depending on you is a whole other thing. For a lot of people, getting cancer is a big flip from being the one giving care, to the one who has to take care. I personally was constantly worried about not being there for my kids. So one great thing that you can do, is to help with the kids, pets, or anybody who the cancer patient is worried about. It could be babysitting, dog walking, or setting up playdates or finding tutors to help with homework. 
6) Drive and be there for treatments. The vast majority of treatments are done in centres and hospitals in urban centres. I live in a city and still my commute to the hospital was around half an hour each way with traffic. Many cancer patients who live farther away end up driving hours to get treated, and let me tell you, it really really gets tiring when you're doing it every day, and dealing with treatment side effects at the same time. Even if you could be a driver once in a while it can really help, and on top of that, if you could accompany your friend in the waiting room, even better! Things always come up that you can offload from your friend, like picking up prescriptions, grabbing water, or paying for parking when the parking meter's run out.
7) Help the help. Cancer is hard not just for the person with cancer, but for the close people around them who end up becoming full time caregivers. These caregivers are susceptible to both stress and burnout; they end up having to take care of the usual household things, their own jobs, as well as the cancer patient. So another big thing you can do is to help the caregivers by giving them a break from whatever they're dealing with. This could be sending meals or cooking so they don't have to cook, giving them a spa or vacation getaway, or doing their errands like mowing the lawn.
8) Team up. Instead of trying to "do it all" yourself, try rallying a support team to help a friend living with cancer. There's a lot of power that you can get in a group! When I was diagnosed, a bunch of my friends pitched in to pay for my breast prosthetic, and new mastectomy bras and swimwear, which are all expensive items. And with Amidira's gift boxes, probably around 30% are bought by groups of friends or family who pitch time and money together. 
9) Go the distance. When somebody gets a cancer diagnosis, a lot of help comes immediately, but then it often reduces to a trickle over time. It's important to remember that help is not just needed at the beginning, but during and after treatment as well. The cancer journey can be a long one, and for some people it'll last the rest of their lifetime. So set yourself some reminders to check in with your friend months and years from now. Your friend will know then that you really care.
10) Spend time learning. A large part of why helping somebody with cancer is so tough is just the fact that it contains a lot of unknowns for people. When you go to the American Cancer Society website, the first thing they do is to teach. They teach you what to expect when your friend is diagnosed with cancer - emotional changes, physical changes, how they'll cope, what it may mean for their finances, etc. Because only when you really understand what's going on can you really help. So my suggestion is to spend time learning! Learn about the specific cancer that your friend has, and learn about resources that can help you to help them. 
11) Respect their privacy. My guess is that for every person that you see talking about their diagnosis publicly, there are 5 more cancer patients who don't want their health issues to be known. So it's very important to respect your friend's privacy on this. Don't tell other people about your friend's diagnosis or conditions unless you have their permission, and ideally, let your friend be the one to tell others. Also, don't get angry or upset if you're not always "in the know" about what's going on with your friend; no matter how close you are to each other, it'll take time for your friend to adjust to the diagnosis and be ready to talk. So give your friend that time.
12) Cheer them on. For the people who are public about their diagnosis, one big and easy thing you could definitely do is cheer them on! If your friend has started a blog, follow and share it. Or if a family member is posting updates on your friend, comment on the posts and share that. If they're at an event, give them that big high five! Help them get support for whatever they're doing, whether it's raising money for cancer research or trying to raise awareness. Stay current with the social media updates so that your friend does not have to repeat experiences or information multiple times. These updates are also a great way to start a conversation with your friend. 
13) Donate time or money. The year I was diagnosed, I wanted to raise money for breast cancer research and joined the local Run for the Cure. A lot of family and friends came out to do the run with me, and it felt great to know so many people were supporting me. So find out what's important to your friend, and see how you can help support their cause. If your friend needs medical equipment or money for treatment, you can look into doing a donation yourself, asking an organization to donate, or even organize your own fundraising event, maybe a run or bake sale. There are some great online platforms that can help you run a social campaign, like GoFundMe or Just4Cancer. Or you can simply take up a collection to buy something that might not be covered by insurance.
14) Do normal things. As American Society of Clinical Oncology mentions, people going through treatment sometimes need a break from talking about the disease. I myself went through many days where I didn't want another person asking me about cancer. I felt I was repeating myself over and over again and just wanted to talk about normal things. So if you have the opportunity, try treating your friend the same as you always have. Talk about your usual interests and hobbies, and try not to let your friend's condition get in the way of your usual friendship.
15) Last but not least, give a gift. American Society of Clinical Oncology recommends journals, beauty items, and hobby supply kits for things like drawing. Pictures, video messages, and more traditional uplifting gifts like flowers and balloons can be great too. Just please, try to pick something that's healthy for your friend. My personal pet peeve is gifts chock full of unhealthy food or trinkets that become environmental junk. That is in fact, exactly why I founded Amidira - to help you give something that's uplifting as well as helpful and backed by research. You can find amazing cancer care boxes here on our website. And if you're the type of person who would rather do it yourself, you can check out my youtube video on what to include in a DIY cancer care package.
Ok, and that wraps up my recommendations for how to support a friend with cancer. If you want more tips on how to help a friend with cancer, sign up for our newsletter so you can be updated on when we post new blogs and youtube videos. And I already have a couple of youtube series up and  they're all on things that can have benefits for cancer patients, like aromatherapy, green tea, and sleep.I always include the research as well so you can dig deeper and learn more. I just want to help you be there for a cancer patient over time and not just at the time of diagnosis.
Until next time, give care, take care!
REFERENCES
How to support friend with cancer
https://www.sciencedaily.com/releases/2016/12/161213115055.htm
https://pubmed.ncbi.nlm.nih.gov/2224168/
http://koreascience.or.kr/article/JAKO201202950482203.pdf
https://www.oncnursingnews.com/view/the-shifting-dynamics-of-social-support