Deluxe Mental Health Care Box - Momentive Partnership (Limit 1 per Employee)

This box focuses on healing the mind through art therapy, water therapy,  aromatherapy, rest and antioxidants. See below for individual product descriptions.
🌿  Natural, research-backed quality products
💪🏼  Items are created by an experienced cancer survivor
🎁  Good for all stages and types of cancer
💌  Customizable messages for gifting
Sign up here to be on the waitlist for more momentive orders.
Want to customize your gift box?
We custom curate products for general wellness and cancer recovery, from blankets to ginger chews for nausea, and mastectomy wear. Contact us at info@amidira.com and we'll be sure to get your loved one something that'll bring a huge smile.
Cancer Community Feedback
Deluxe Cancer Mind Care Box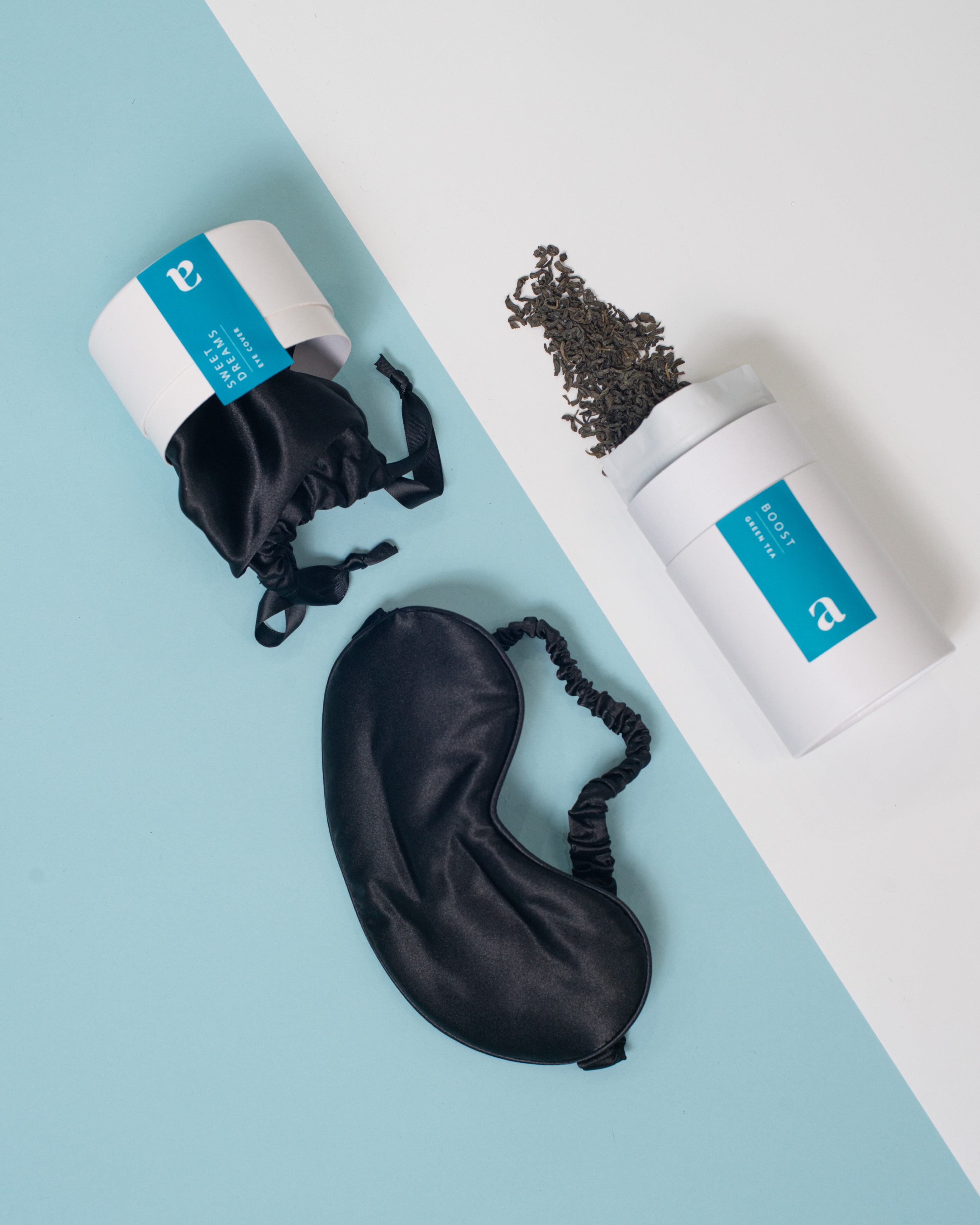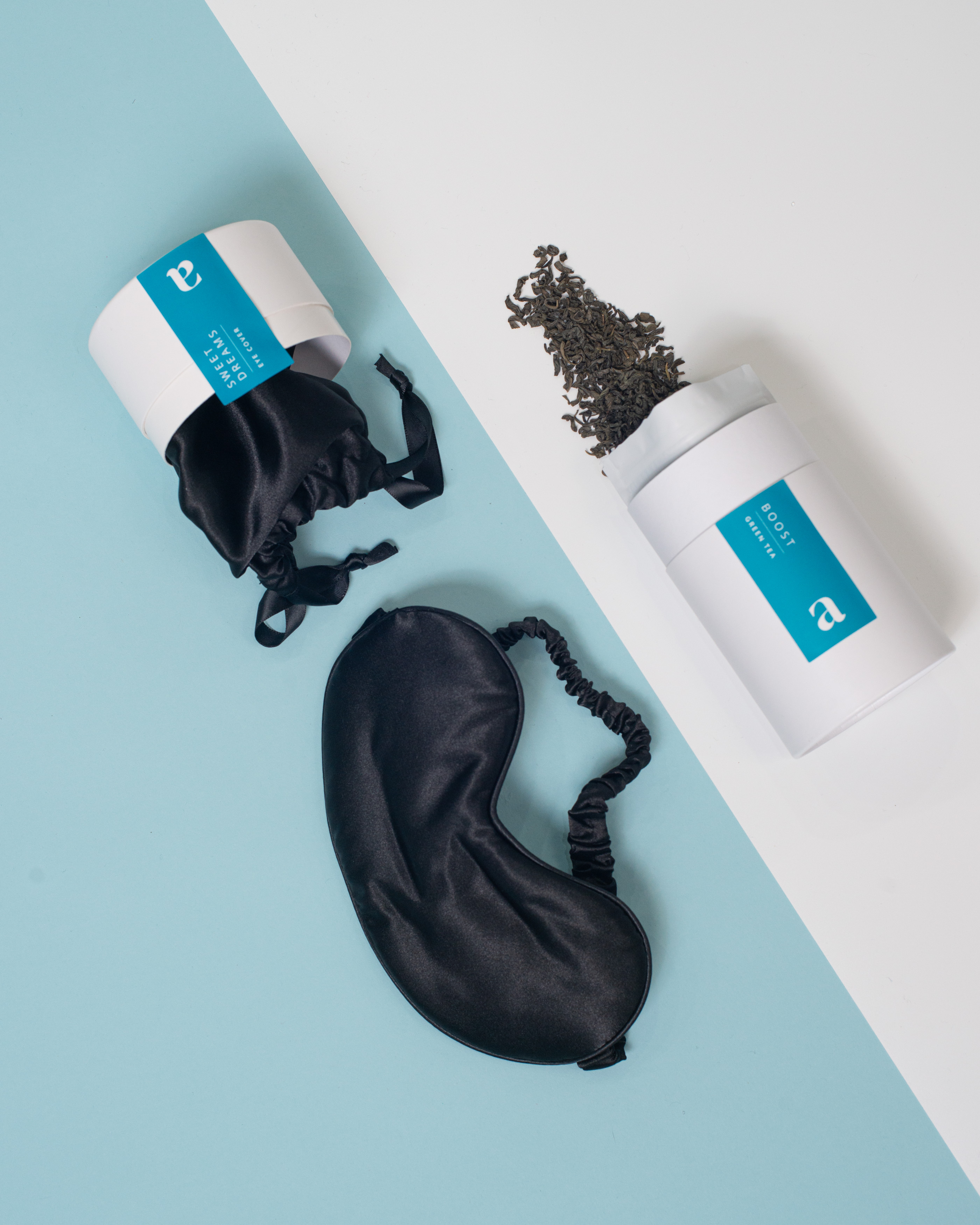 REJUVENATION
SWEET DREAMS EYE COVER | BOOST GREEN TEA
Give rest and rejuvenation. Fatigue is reported by 40% of cancer patients, and Dr Servan Schreiber recommends 6 cups of green tea a day in the book Anticancer.
This faux silk eye cover promotes sleep in bright hospitals, and the high antioxidant organic jasmine green tea contains L-theanine to decrease anxiety.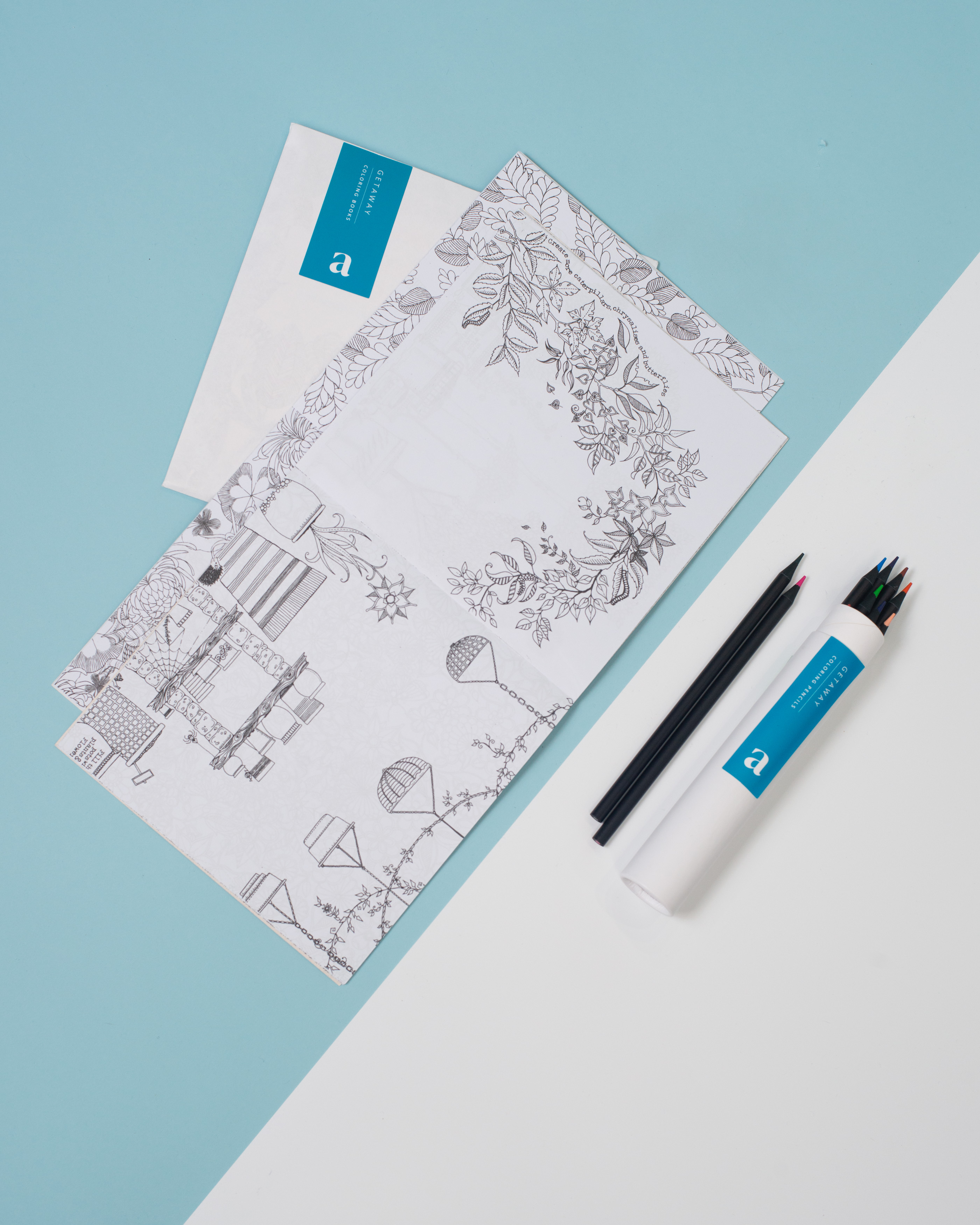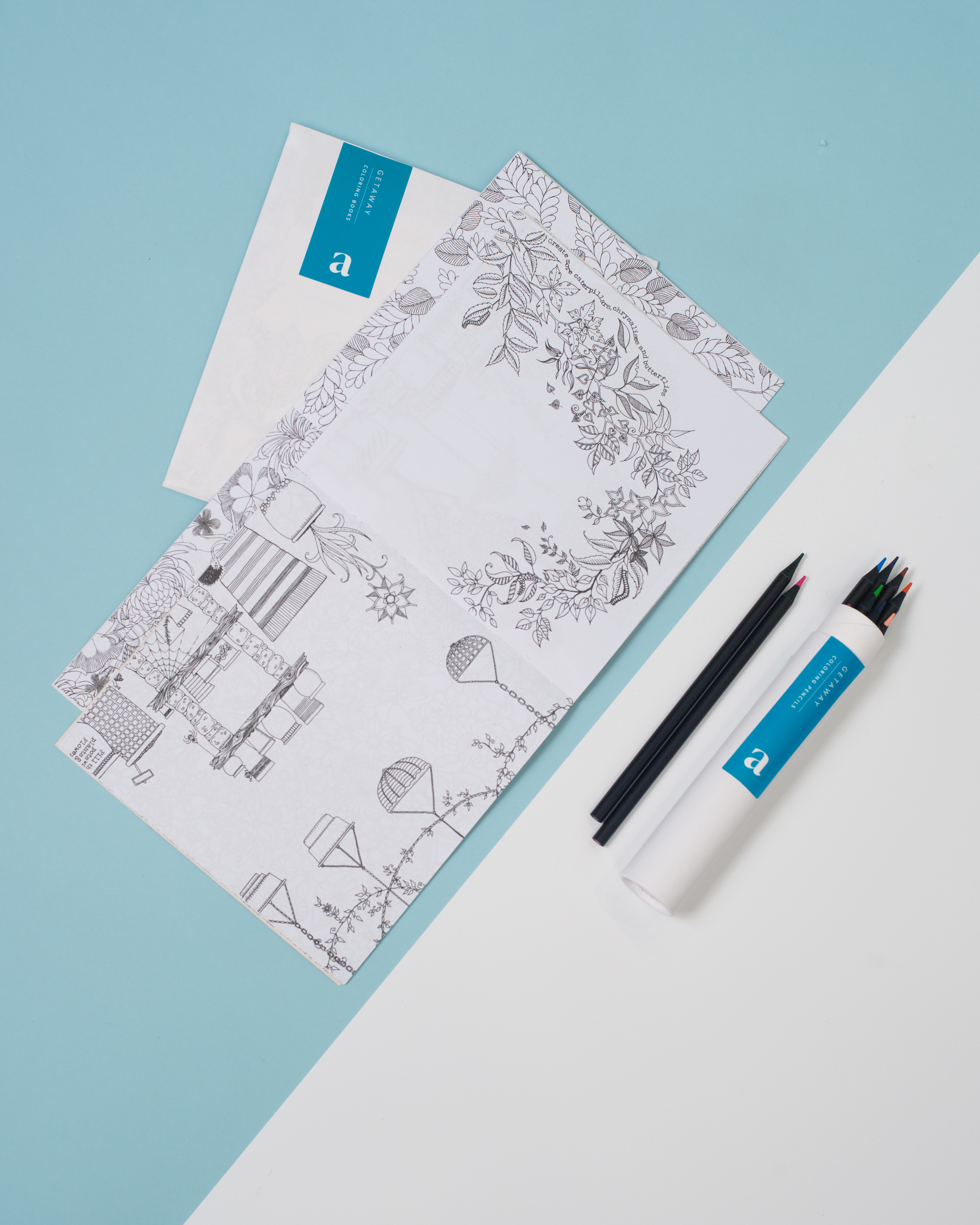 CALM
GETAWAY COLORING BOOKS AND PENCILS
Art therapy helps cancer patients to have better moods and feel more in control of their diagnosis. Give calm with this set of 2 coloring books and 12 full-sized high quality colored pencils.
The Secret Garden book has been sold 20M times worldwide and is created by Officer of the Order of the British Empire, Johanna Basford. The Animal Kingdom coloring book is by Sunday Times bestseller and wildlife illustrator, Millie Marotta.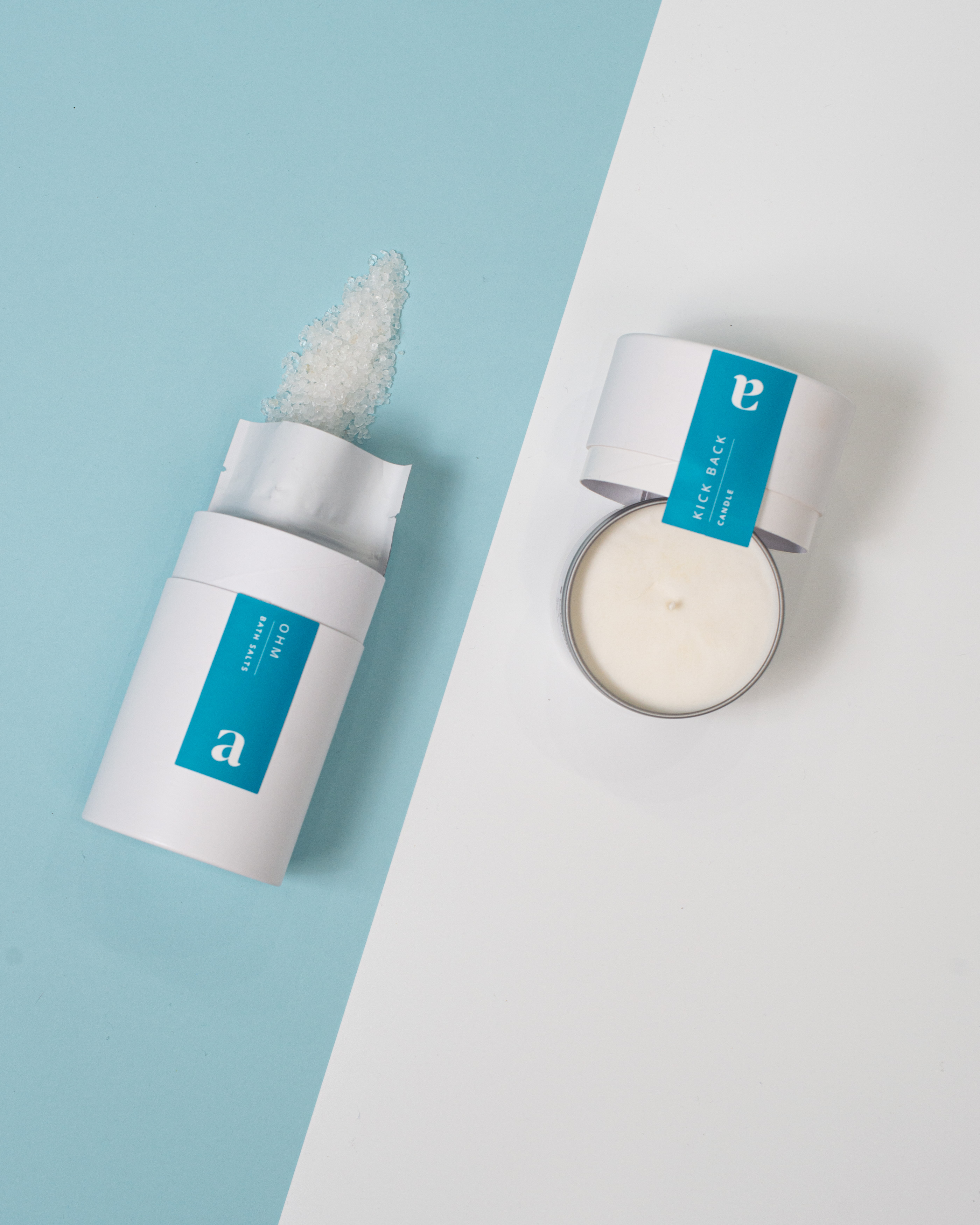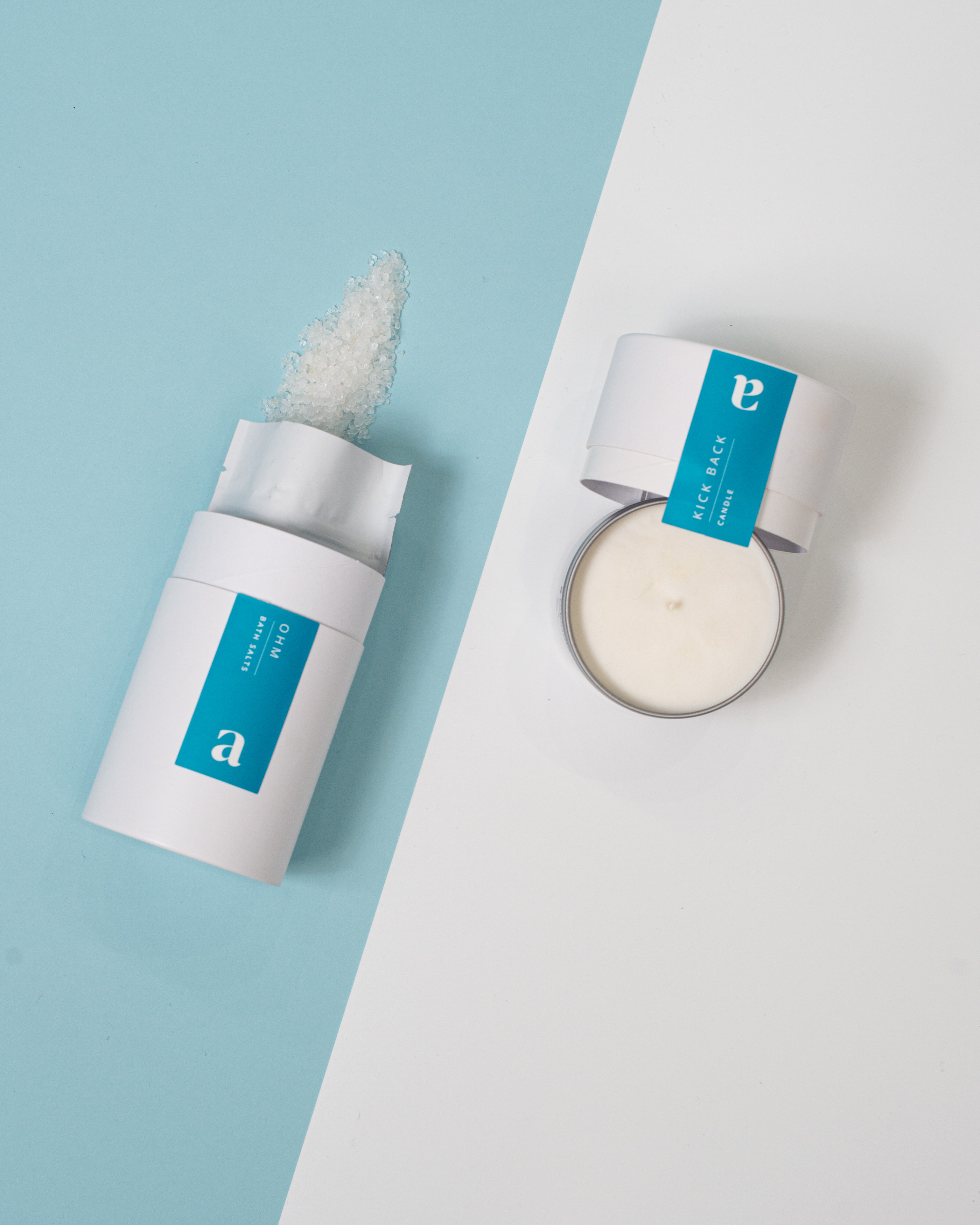 RELAXATION
OHM BATH SALTS | KICK BACK CANDLE
Give the perfect wind down routine with this bath salt and aromatherapy combo. Salt soaks are great for dealing with chemo induced hand-foot syndrome. Aromatherapy also improves mood and anxiety related to cancer.
100% Dead Sea salt with natural magnesium chloride to combat stress. Rose scented coconut-soy wax hand poured candle with clean 35+ hour burn.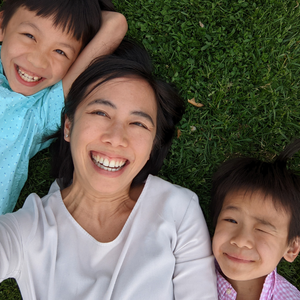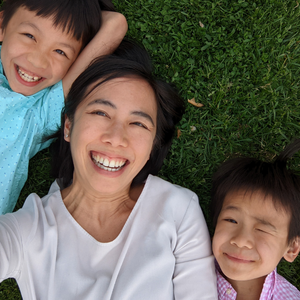 Our Mission
We're founded by cancer survivor Sylvia Ng to make cancer less lonely. We provide patients at any stage in their cancer journey with quality, research-backed wellness items to support their healing.
You might also like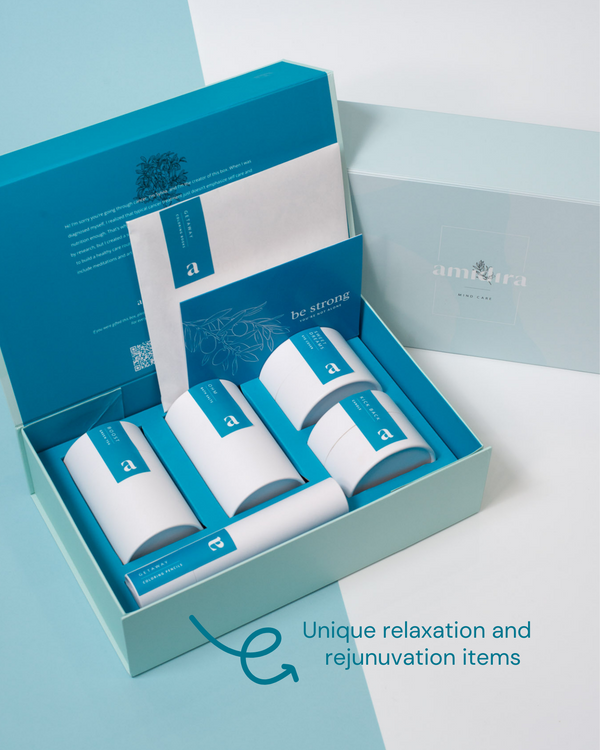 Deluxe Cancer Mind Care Box For Calming Anxiety And Stress
$45.00
Sold out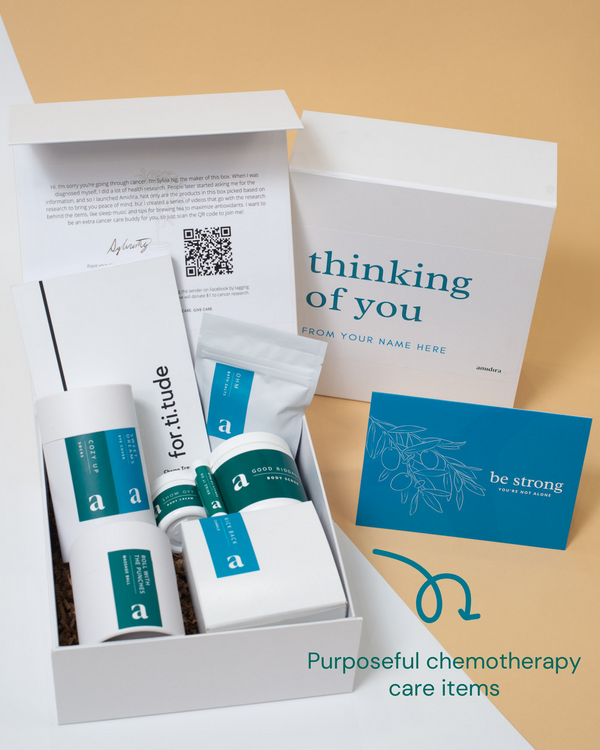 Deluxe Chemo Care Box - The All-In-One Chemo Essentials Package
$45.00
Sold out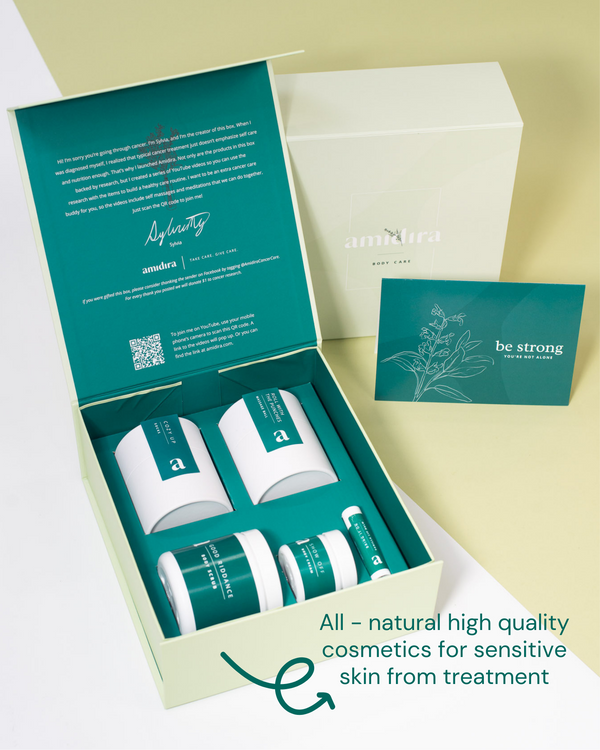 Deluxe Cancer Body Care Box To Soothe During Treatment
$40.00
Sold out