Deluxe Cancer Body Care Box To Soothe During Treatment
Cancer treatments are harsh on the body. This box is perfect for helping soothe dry skin, chapped lips, and other side effects during cancer treatment.  
Natural & organic quality products
 

Items are created by an experienced cancer survivor

Good for all stages and types of cancer
We handwrite your custom message
Each box comes with tailored encouraging lifestyle content. This includes self massage demos using the massage ball, and how to use body scrub and cream during cancer treatment. With Amidira, you're not just giving a box, you're giving continued support.
FREE SHIPPING to USA and Canada 
*Sorry we're closed, please read our store update for more information. Thank you!*
Want to customize your gift box?
We custom curate products for general wellness and cancer recovery, from blankets to ginger chews for nausea, and mastectomy wear. Contact us at info@amidira.com and we'll be sure to get your loved one something that'll bring a huge smile.
Cancer Community Feedback
Deluxe Cancer Body Care Box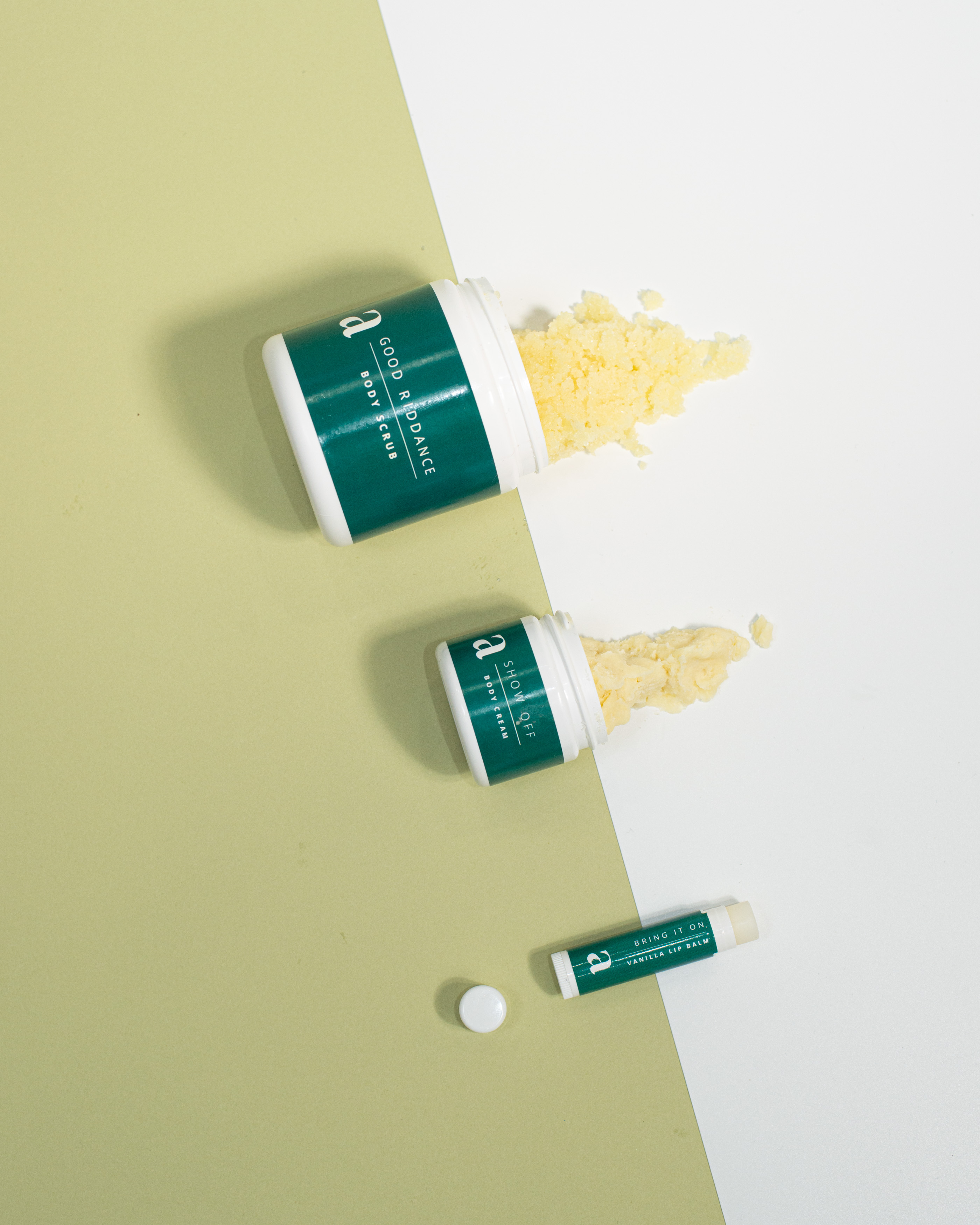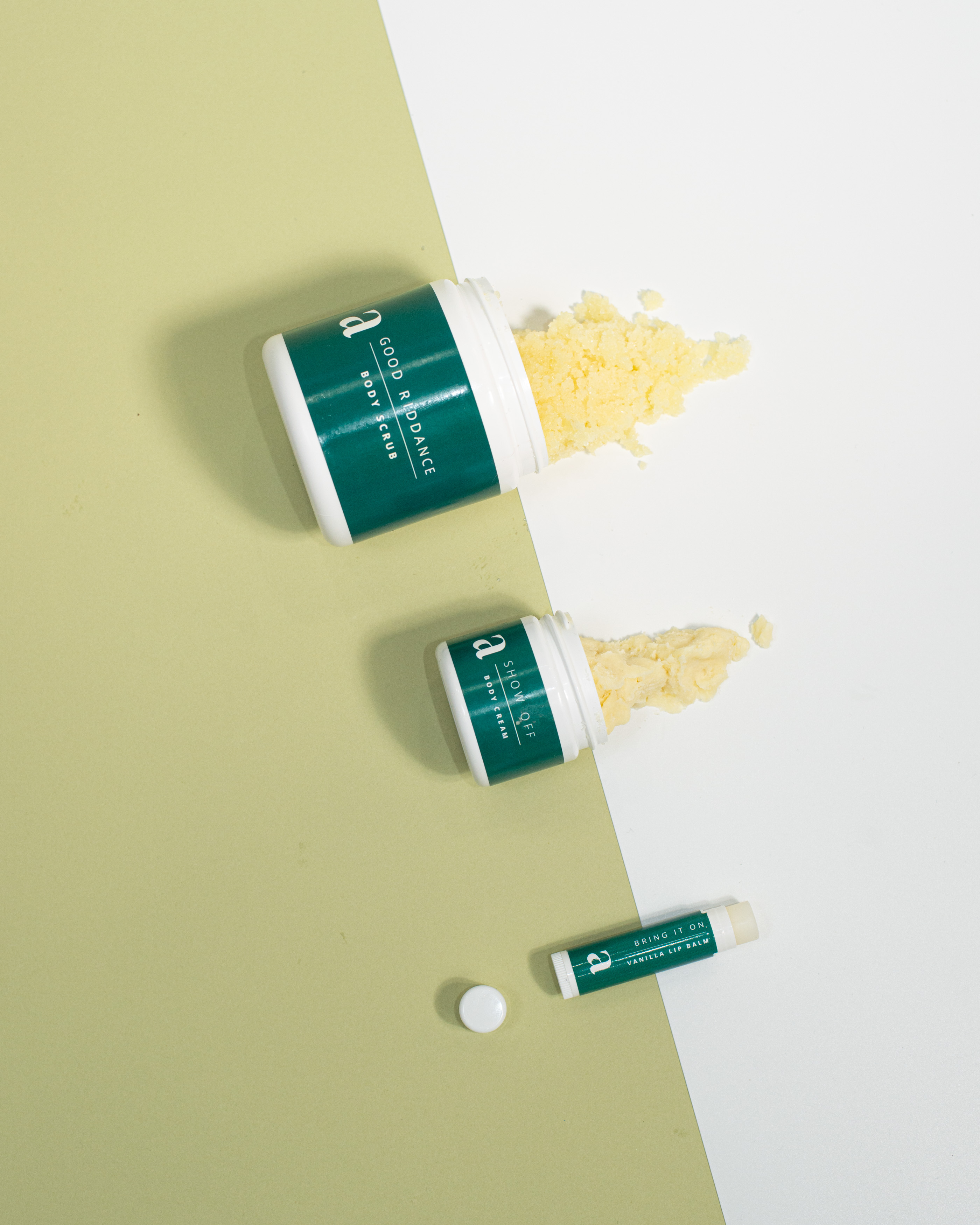 SKIN CARE
GOOD RIDDANCE BODY SCRUB | SHOW OFF BODY CREAM | BRING IT ON LIP BALM
Cancer treatments like chemotherapy can cause dry itchy skin and dry mouth problems. This combination of all natural uplifting skin care and balm will bring sunshine to your loved one, with no harmful chemicals linked to cancer.
Organic turmeric and neem scrub to remove dead skin buildup, organic mint butter cream, and vanilla stick lip balm with vitamin E, shea, and cocoa butter.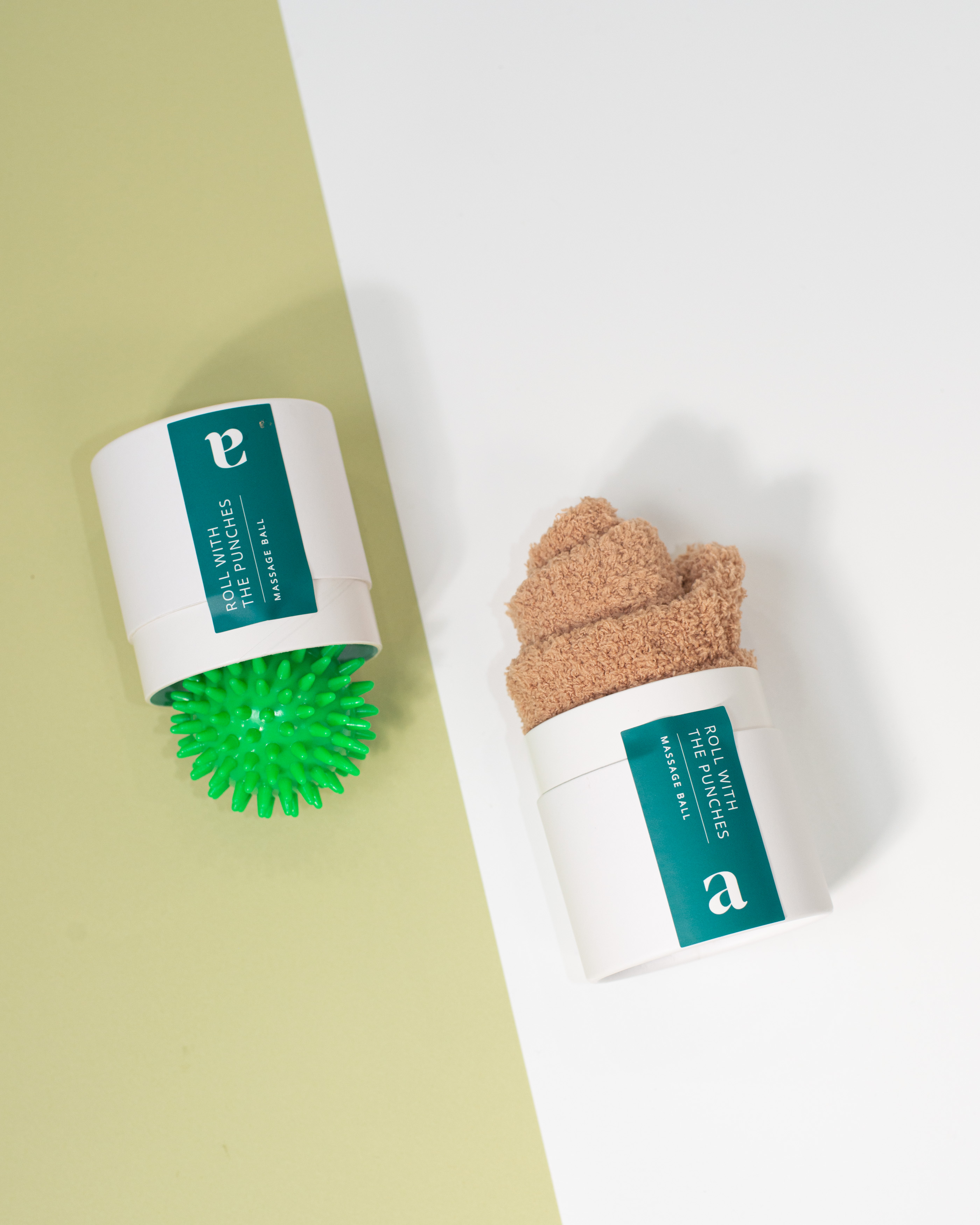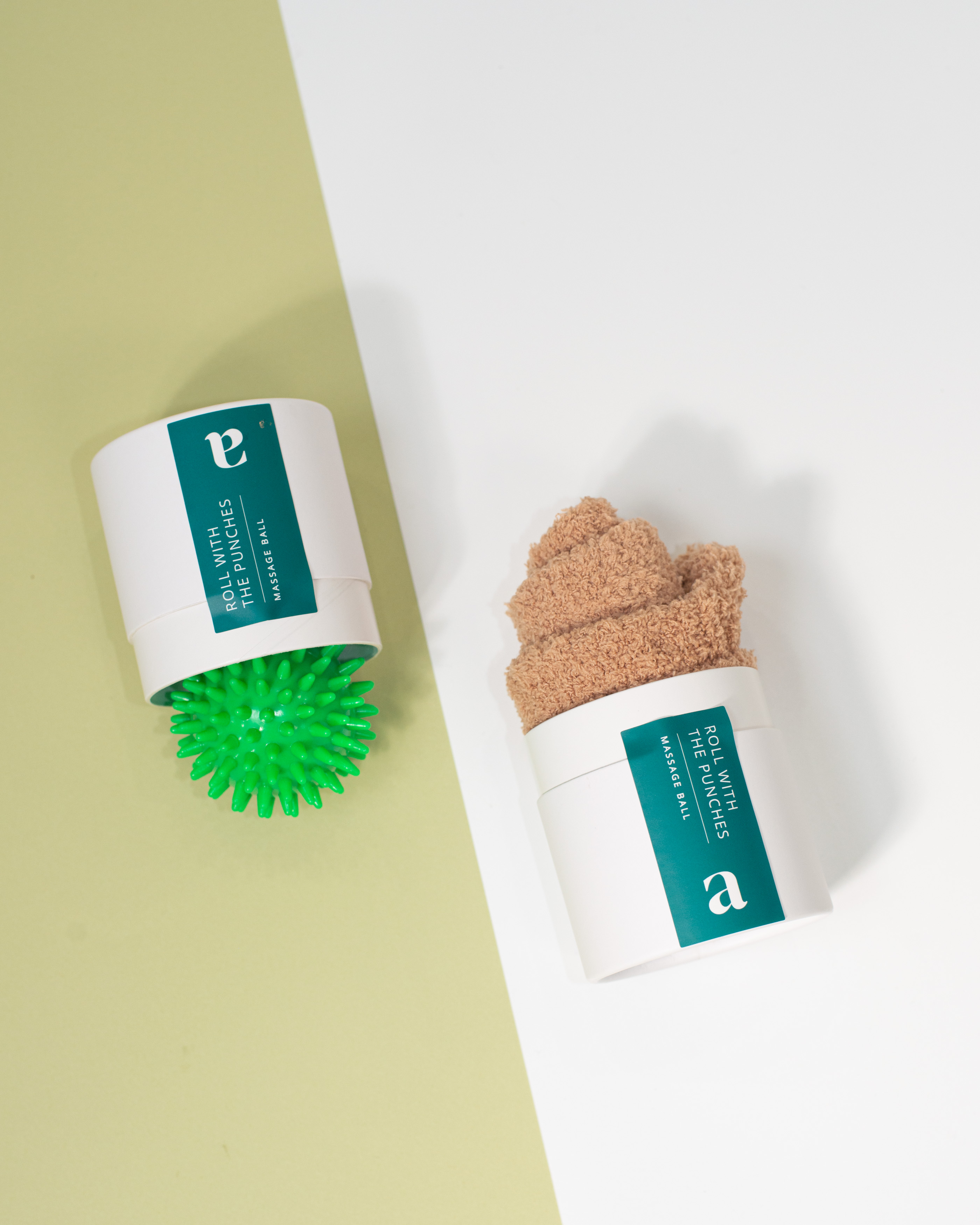 RELIEF & COMFORT
ROLL WITH THE PUNCHES MASSAGE BALL | COZY UP SOCKS
Give relief and comfort with a physiotherapist recommended massage ball and soft fuzzy socks. Massage can relieve the side effects of cancer and socks can deal with chemo associated neuropathy.
7cm spiky travel friendly ball for tension relief and breathable unisex quick dry one size socks.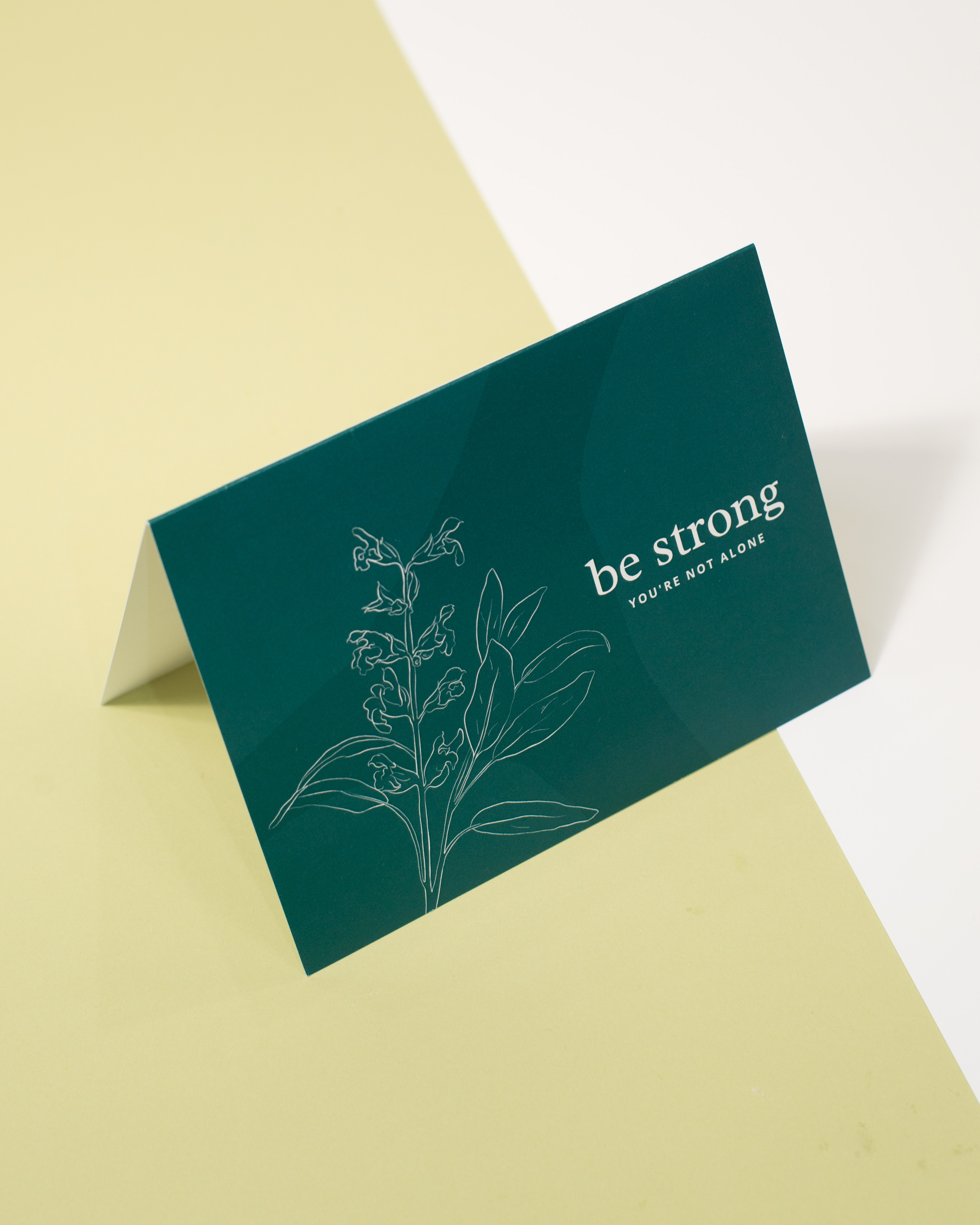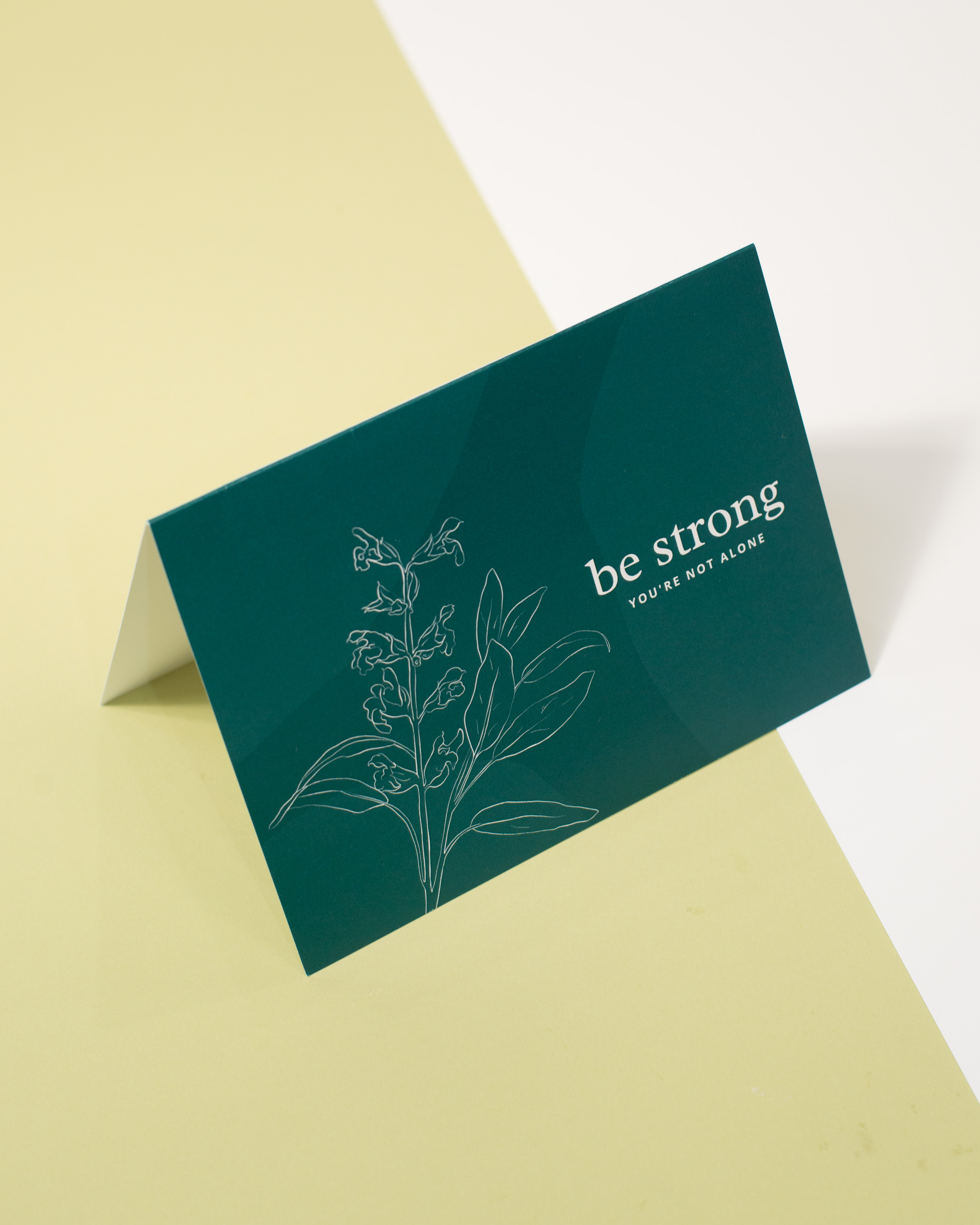 UPLIFTING AFFIRMATION
HANDWRITTEN CUSTOM CARD
Sage represents health and wisdom.
Send an uplifting message with the Sage themed Be Strong greeting card. The back says "To plant a seed is to believe in tomorrow." Type your custom message at checkout and we'll handwrite for you, with love!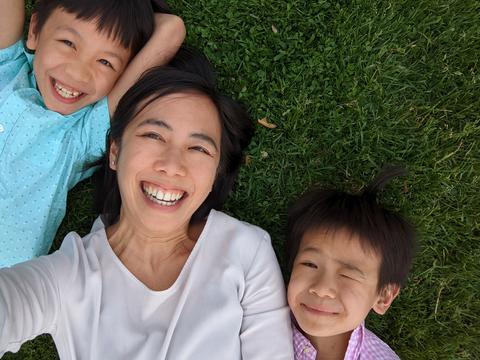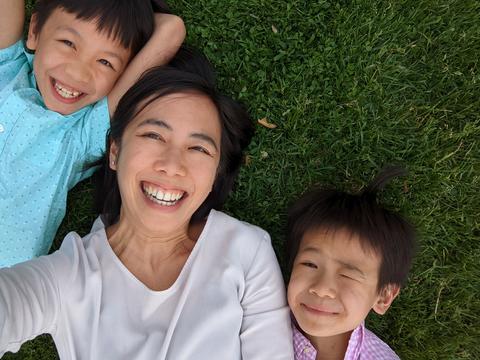 Our Mission
We're founded by cancer survivor Sylvia Ng to make cancer less lonely. We provide patients at any stage in their cancer journey with quality, research-backed wellness items to support their healing.
You Might Also Like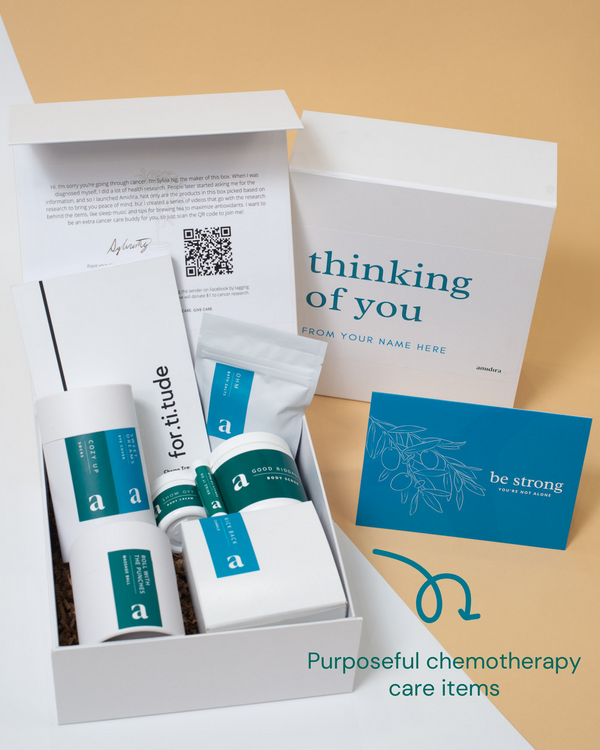 Deluxe Chemo Care Box - The All-In-One Chemo Essentials Package
$45.00
Sold out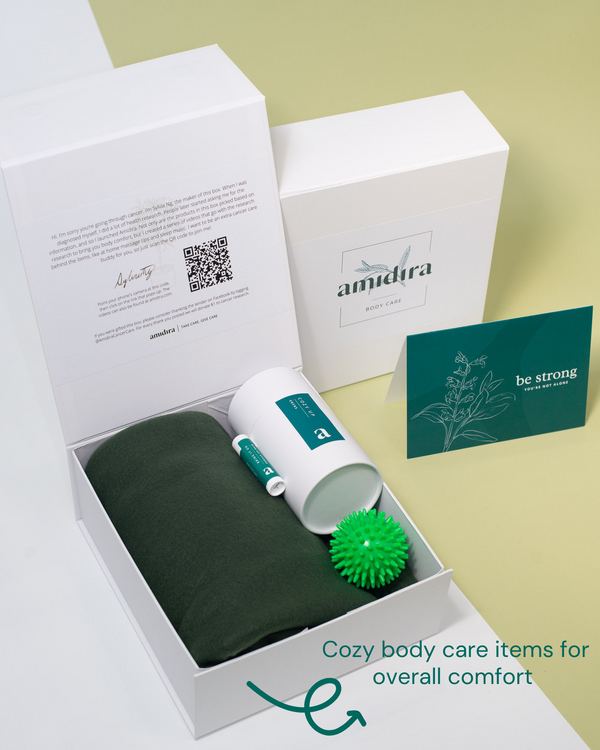 Cancer Body Care Box
$40.00
Sold out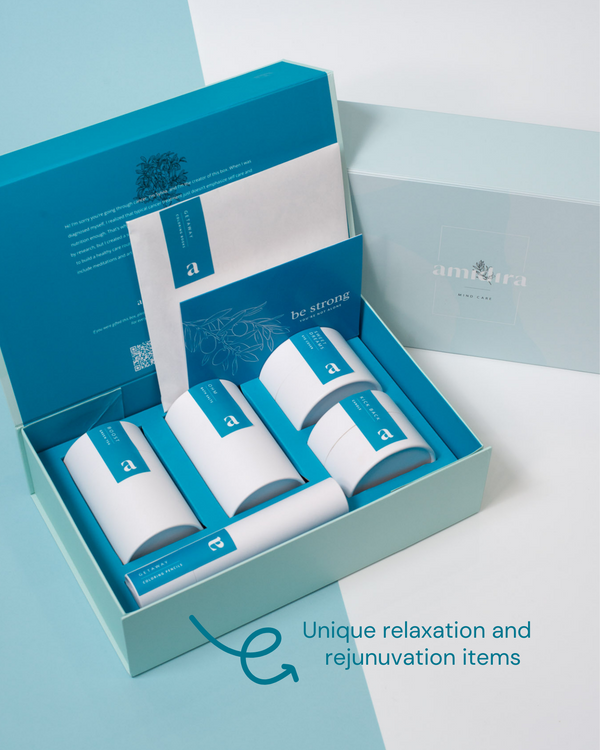 Deluxe Cancer Mind Care Box For Calming Anxiety And Stress
$45.00
Sold out